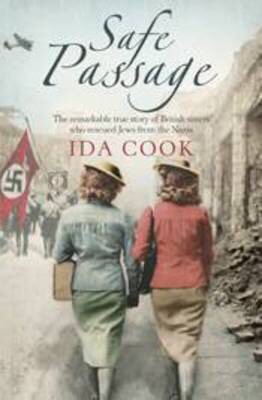 There are so many books I have read multiple times. If I love a book, I will read it again and again. And every time I will read it with different emotion and discover something new.
One of my favourite book is Safe Passage by Ida Cook. I picked this book by chance in a second hand book store as I was scouting for a good read. I am fascinated by the human stories during WWII and this one was set in that era.
It is true story about two sisters who loved opera and used that to rescue Jews from the Nazis. In today's crazy times, it is very relevant. I look around and see people bending their integrity to do what will benefit them. The story of Ida and Louise is all about integrity. They were raised with certain values and they did not let that waiver in difficult times.
It is a story of grit and determination. They were ordinary English women who loved opera. They did not have much money and saved up to a year so that they could attend their favourite opera performances. That is how they developed relationships which led them to the life changing mission.
It is a story of leadership. Both Ida and Louise had a strong sense of right. So they took personal risks to ensure that the Jews were taken out of the country safely. In doing so they inspired others to the cause.
I love the book and have read it multiple times. It has black and white pictures of the opera stars and paints a vivid landscape of the entertainment and life in those times. If you can't get yourself a copy, go ahead! You will not be disappointed.